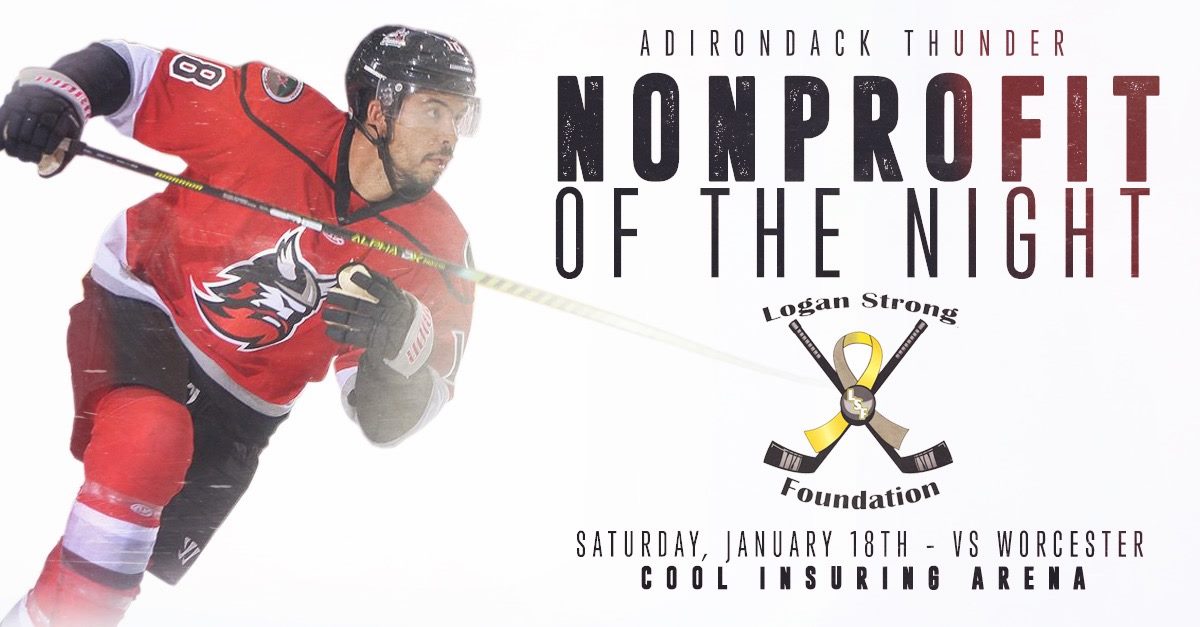 Date
Jan 18 2020
Time
6:00 pm - 10:00 pm
Cost
$15.00
Adirondack Thunder Nonprofit of the Night
Join the Logan Strong Foundation and the Adirondack Thunder for the Nonprofit of the Night/Childhood Cancer Awareness Night!
Tickets will be mailed to you upon confirmation of paymen of $15t.  Please make sure to include your mailing address when paying.
For further information please email: loganstrongfoundation@gmail.com
Only $15 per ticket.